Heating and Cooling Done Right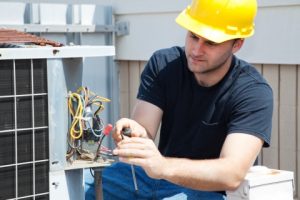 GMG HVAC, Inc. is a locally owned and family operated HVAC company with more than ten years of experience in the heating and cooling industry. Our full staff of heating and cooling technicians is dedicated to understanding the individual needs of our customers and goes the extra mile to provide you with expert heating and A/C solutions. Whether you're looking to replace your old HVAC system for a more efficient model, or are looking for routine preventative maintenance services, our certified heating and cooling technicians can help.
Heating & Air Conditioning Installation In NYC
When your HVAC system breaks down or malfunctions, it's critical that you call a professional HVAC technician right away. As New York HVAC experts, we specialize in both residential and commercial HVAC repair and maintenance services including HVAC installation, air conditioning and repair, air purification treatments and much more. Our experienced heating and cooling technicians are equipped with the latest in cutting edge HVAC technology and equipment, so you can rest assured your system is being taken care of properly.
We offer dependable HVAC services to the following areas in New York City:
Manhattan, Brooklyn, Bronx, Queens, Long Island and Montauk
24/7 Emergency HVAC Services
Weather extremes in New York City can put wear and tear on your HVAC system, and at GMG HVAC Inc., we understand that systems unexpectedly break down from time to time. We offer 24/7 emergency heating and cooling services 365 days a year, so our customers don't have to worry about who to call if their heater breaks down in the middle of a cold December night, or if their A/C system malfunctions before a family gathering.